Welcome to the website of the extreme plasma physics team, the theory and simulation team of the Group for Lasers and Plasmas of the Instituto de Plasmas e Fusão Nuclear at Instituto Superior Técnico.
Our team is funded by the European Research Council through the Advanced Grant "Accelerates" (ERC-AdG2010 no. 267841) and the Advanced Grant "InPairs" (ERC-AdG2015).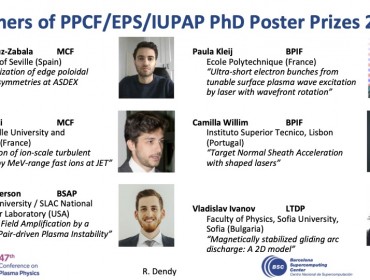 At the closing session of the
47th EPS Plasma Physics Conference
(fully virtual), Prof. Richard Dendy announced that Camilla W was one of the winners of the PPCF/EPS/IUPAP PhD poster prizes. She received the award for presenting her project with the title "Target Normal Sheath Acceleration with shaped lasers".
Read more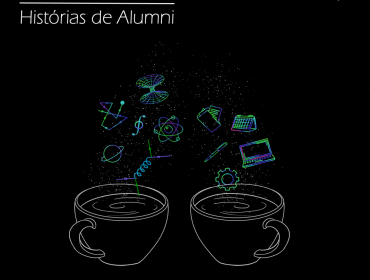 Samuel M, epp/GoLP alumnus now at Microsoft in Seattle, was interviewed by Luis OS for a joint initiative of the MEFT coordination and NFIST, where he shared inspirational thoughts on his path from Tecnico to the world. The video of the interview is available
here
.
Read more