Fabio C awarded best talk JPP prize at 2019 Les Houches Plasma Physics School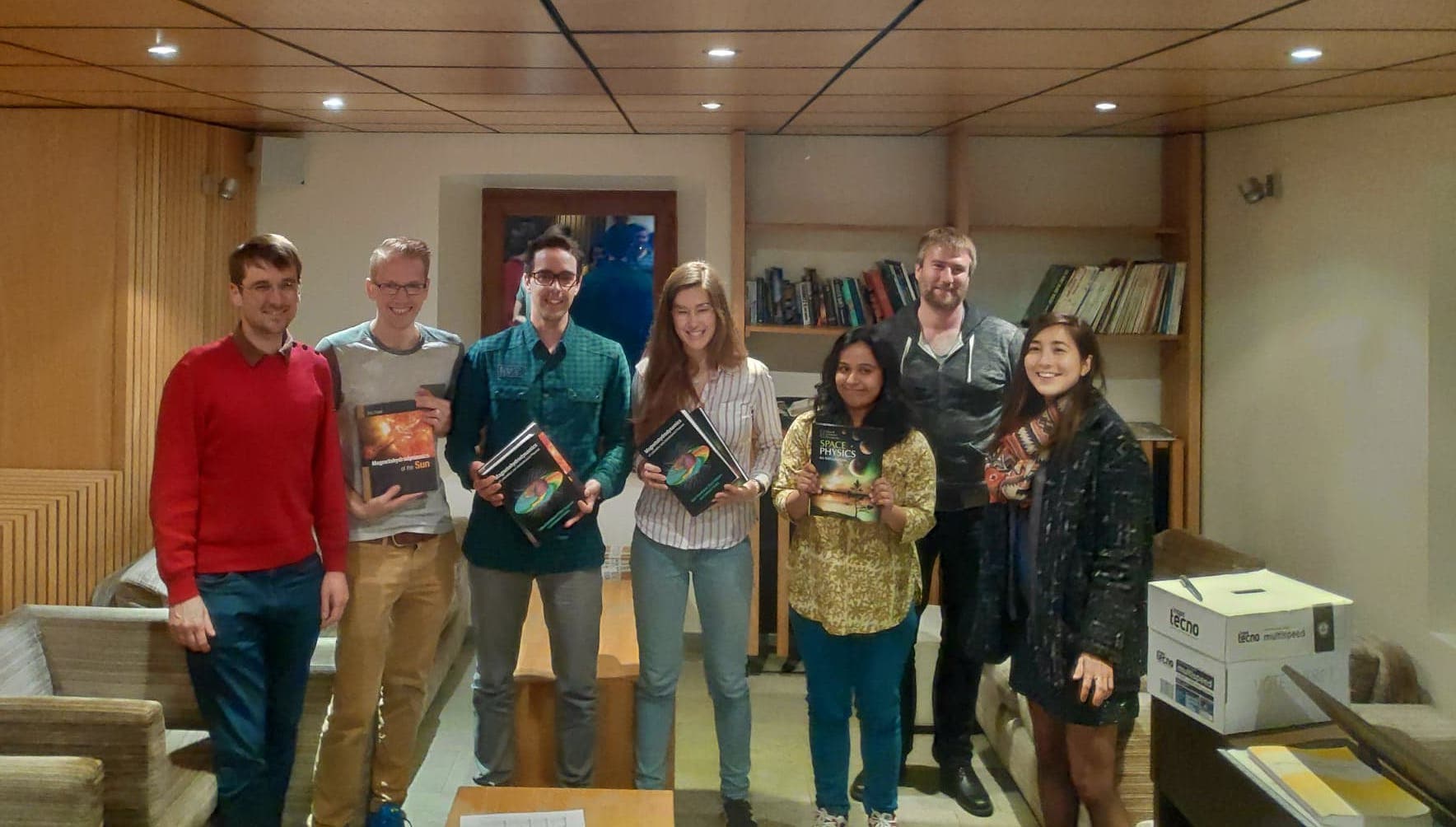 Fabio C was awarded the best talk Journal of Plasma Physics prize at 2019 Les Houches Plasma Physics School, with his presentation on "Particle-in-cell simulations of pair discharges at pulsar polar caps". Evan Heintz (University of Winsconsin), Alice Giroul (Queen Mary University of London) and Sonakshi Sachdev (Chennai Mathematical Institute) were also awarded talk and poster prizes. All prize winners and school organizers Benoît Cerutti (Institut de Planétologie et d'Astrophysique de Grenoble), Miho Janvier (Institut d'Astrophysique Spatiale) and Emmanuel D'Humières (Université de Bordeaux) are in the picture above.
The school was held at École des Physique des Houches in the Chamonix Valley, and focused on the multiple approaches to plasma physics, from laboratory to astrophysics. "Extreme Plasma Physics" was one of the advanced lectures of the school, delivered by Thomas G. More information about the school here.